February 2021 Alumni Newsletter
Featured Story
The Alumni Excellence Awards
Graduates of the University of Maryland are among the best and brightest in their fields. From scholars and innovators to entrepreneurs, teachers and researchers, our alumni are leaving their mark on our state, nation and world. The Alumni Excellence Awards recognize the accomplishments of select Terps and honor these recipients with distinction.
View 2021 Recipients
Events
Love Week
Feb. 8-12
Join your Alumni Association for a week of events leading up to Valentine's Day. Programs include a workshop on discovering your passion and purpose, a guided discussion on self-acceptance, a partner dance class, a cooking demo featuring a romantic meal and much more. Attend two or more events and be entered in a chance to win a gourmet sweet treat box!
Learn More
UMD Champions
Introducing the brand-new UMD Champions. Our Maryland bragging program is an opportunity to share your UMD pride with the world. We send you curated and tailored pride points, news and more about Maryland, and you simply click to share with your social networks. UMD Champions get access to special quarterly giveaways, free swag and more.
Become A UMD Champion Today
Membership
After last year, we could all use a refresh. Start your 2021 off right by joining the University of Maryland Alumni Association. By becoming a member, you'll gain access to all the new member experiences we've developed to help make you the best version of yourself.
Join Today
Don't wait. Join as a lifetime member by March 31 and save up to $250. You'll also get this quarter-zip pullover for free!
Current members: Refer a friend and you'll get a pullover, too. To receive credit for your recommendation:
Share this link: alumni.umd.edu/Member21
Ensure they provide your first name, last name and class year during registration.
Become a member by March 31, 2021 to receive your free quarter-zip pullover. One gift per membership.
Giving Day 2021
On March 3, join the University of Maryland's annual tradition: Giving Day. Thousands of Terps will come together to raise critical funds while competing in friendly campus competitions. Over $8 million has been raised since 2013 to support hundreds of campus areas, creating endless opportunities for faculty and students.

This Giving Day, the opportunity is yours. What will you support?
Stay active. Stay informed. Stay Connected.
How do you stay fearless? Share your pictures with us on social media!
Pop Quiz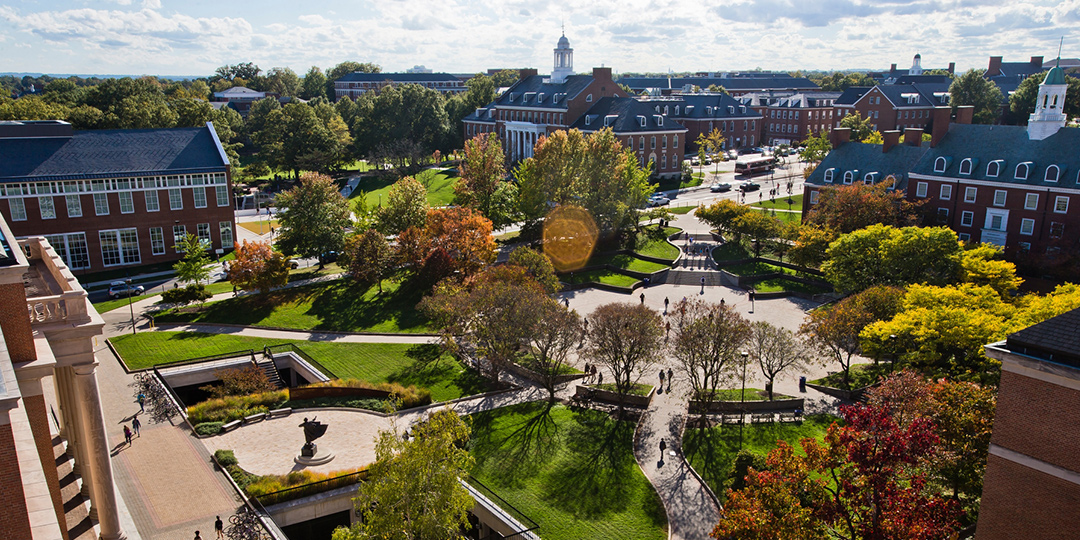 February is Black History Month. Which famous Black Marylander is memorialized with a statue on Hornbake Plaza?
Thurgood Marshall
Harriet Tubman
Benjamin Banneker
Frances Harper
Frederick Douglass
Submit Your Answer
Three Terps who respond correctly will be randomly selected to win an Alumni Association pint glass.
Terps Card
All cardholders receive 0% APR until January 20221.
Apply Now
University of Maryland Alumni Association
Samuel Riggs IV Alumni Center / 7801 Alumni Drive / College Park, MD 20742-1521
301.405.4678 / 800.336.8627 / alumni.umd.edu