September 2020 Alumni Newsletter
Events
UMDemocracy 2020
This virtual event series aims to provide resources and information on things to know before the election. Featuring university faculty, alumni and students, UMDemocracy 2020 highlights experts on topics such as election polling, disinformation and identity politics. Attend these events and make sure you vote this November—your voice matters!
Learn More
We Want to Hear From You
Be on the lookout for our alumni survey, coming to your inbox on Sept. 14. Tell us what's important to you so that we can better serve you and your fellow Terps. To show our appreciation, every alum who completes the survey has the option to enter to win one of five $50 Amazon gift cards. Thank you in advance for your participation.
Book Club
Join our Virtual Book Club to connect with fellow Terps and continue learning. Enjoy novels as well as nonfiction books on business, communications, leadership, productivity and more.
Join Now
Alumni Directory
Are you interested in finding other Terps in your area or industry? Or reconnecting with an old college friend? With our alumni directory, you will be able to do just that.
Connect with Terps
Membership
Coffee & Conversations: Member Exclusive with President Pines
Tuesday, Sept. 29 | 7-8 p.m.
Alumni Association members will have premier access to the 34th president of the University of Maryland, Darryll J. Pines. Join us for this virtual event moderated by Assistant Vice President of Alumni Relations Amy Eichhorst to learn about our president, his vision and goals for the university, and insight into campus life this fall.
Not a current member? Join today and then register for this free event using your temporary ID number.
Register Now
USM United
Join UMD and the other University System of Maryland schools for the USM United Virtual Benefit Concert on Sept. 12. When COVID-19 hit Maryland, students began to experience significant financial hardships. This benefit concert will raise money for students in College Park through sharing stories and a virtual concert. Join us to support our students and enjoy a mix of student performances and national acts.
Travel
Tanzania Safari
June 24–July 5, 2021
Embark on a luxury safari in spectacular Tanzania on this nine-night adventure. Come face to face with elephants, zebras, lions and more with the help of expert guides in Serengeti, Tarangire and Ngorongoro wildlife parks. Explore the archaeological wonders of Oldupai Gorge, learn about the Masai people and savor an authentic bush lunch!
Travel With Terps
Stay active. Stay informed. Stay Connected.
How do you stay fearless? Share your pictures with us on social media!
Pop Quiz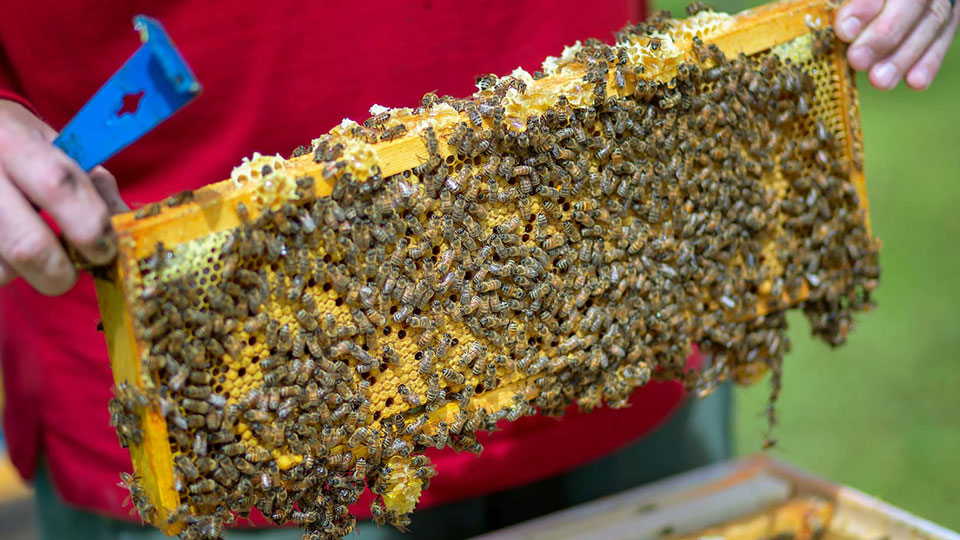 September is National Honey Month. According to UMD's Honey Bee Lab, roughly how many species of native bees call the state of Maryland home?
25
140
430
1,000
4,000
Submit Your Answer
Three Terps who respond correctly will be randomly selected to win Testudo alumni socks.
Bonnie Bernstein via Instagram
@bonniebernstein
Love when good things happen for good people, esp when they're Terp Fam! Congrats to Scott Van Pelt, whose midnight SportsCenter show re-locates from ESPN's Bristol, CT, headquarters tonight to Washington, DC. SVP is a Maryland native who unabashedly wears his Terp love on his sleeve... and it brings such a huge smile to my face knowing one of our school's greatest and most visible ambassadors has moved back to the DMV to be close to his family and our alma mater.
University of Maryland Alumni Association
Samuel Riggs IV Alumni Center / 7801 Alumni Drive / College Park, MD 20742-1521
301.405.4678 / 800.336.8627 / alumni.umd.edu