JULY 2020 Alumni Newsletter
Events
Have you spent the quarantine perfecting your banana bread recipe? Do friends rave about your crab cakes? Is your family consistently coming back for a second helping of your mac and cheese? We are gathering the best recipes from our alumni community for inclusion on our website, social media pages and in our NEW Alumni Association printed cookbook. Submit your favorite recipes by July 12 for a chance to be included.
Submit A Recipe
Camp Diamondback - Last Chance!
The University of Maryland Alumni Association's new virtual summer camp is up and running--but there's still time to register! Children, alumni and friends can participate in one or more weeks of themed programming with a focus on education, recreation and Maryland pride. Activities will be facilitated by Alumni Association staff, University of Maryland faculty and alumni, and members of the Student Alumni Leadership Council.
Learn More
The Alumni Excellence Awards
The University of Maryland Alumni Association awards and recognizes alumni throughout the year for their fearless accomplishments.
Know an inspiring young alum who is making waves in their career? A Terp who is doing research that is changing the world? Perhaps a former classmate who has achieved above and beyond during their lifetime? Nominations for the Alumni Excellence Awards are being accepted through July 15 in four categories: Rising Terp Award, Research Award, EnTERPreneur Award and the Legacy Award.
Last Chance For Nominations!
UMD Alumni Career Design Fellowship
Get the clarity and plan you need to create a fulfilling career that fits you with the UMD Alumni Career Design Fellowship. This flexible, 30-day online program will give you the structure, confidence and accountability you need to make it happen. Enroll by Aug. 10 for one of the limited spots available.
Enroll Now
Legacy Brick
Create your own piece of history with your name on a brick at the Samuel Riggs IV Alumni Center. ACT FAST: Save over $200 when you purchase by July 15.
Buy A $99 Brick
Membership
When you join as a member of the University of Maryland Alumni Association, you gain access to an extensive network of Terps, exclusive offerings and resources that help you become the best version of yourself.
Stick with us, shells united, by becoming a lifetime member today.
Join/Upgrade Now
As a thank you gift for your lifetime (or three-year) membership, choose between a Maryland bangle bracelet or necktie!
Lifetime memberships paid in full by April 30, 2021 will be engraved in the fall of 2021. Bracelet or necktie selection only for three-year or lifetime membership purchases. One gift per household.
Travel
Apulia - Undiscovered Italy
May 26 - June 3, 2021
Join us for seven nights in Italy's Apulia region—where life is savored! See limestone houses with conical roofs and ancient cave dwellings still used today. Visit heart-warming cities and seaside villages, and taste Apulia's culinary treasures: fresh olive oil, pasta, seafood and produce, plus wine from local vineyards. Book by Aug. 31 and save $500 per couple.
Travel With Terps
Stay active. Stay informed. Stay Connected.
How do you stay fearless? Share your pictures with us on social media!
Pop Quiz
July is National Ice Cream Month. Which of the following is NOT an ingredient in the Maryland Dairy flavor, Brenda's Peanut Butter Frese?
Crushed peanut butter cups
Brownie dough
Fudge swirl
Brownie batter ice cream
Peanut butter fluff swirl
Submit Your Answer
Three Terps who respond correctly will be randomly selected to win a University of Maryland Alumni Association Notebook.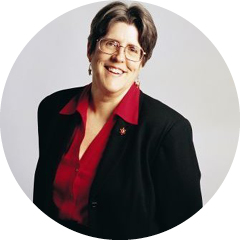 Anne Turkos via Twitter
@AnneTurkos
Proud to know that one of our #UMD alumni may well have a very important role in controlling the pandemic. Learn more about Sid Chakravarth, Class of 2013 here. #GoTerps #StayFearlessUMD
Jeanette J. Epps via Twitter
@Astro_Jeanette
Congratulations @President_Pines! Thank you for your leadership and vision. This honor could not be more deserved!
University of Maryland Alumni Association
Samuel Riggs IV Alumni Center / 7801 Alumni Drive / College Park, MD 20742-1521
301.405.4678 / 800.336.8627 / alumni.umd.edu