Your Alumni Association is Turning 30!

Throughout 2019, we'll be celebrating 30 years of connecting Terps around the world. Stay tuned for special announcements to help us commemorate this milestone.
New Year, New You

You've set your health goals for 2019—now be sure to follow through with tips all year long from our partner, UM Medicine. Learn about some new superfoods to incorporate into your diet. (They're more than just kale!)

Read More ?
Join as a three-year member by Friday, Jan. 11 and receive a free travel blanket (big enough for two)!

Your Alumni Association membership supports student scholarships and fellow alumni through programming around the nation. Visit our website to learn more about the benefits of becoming a member.

Join Today ?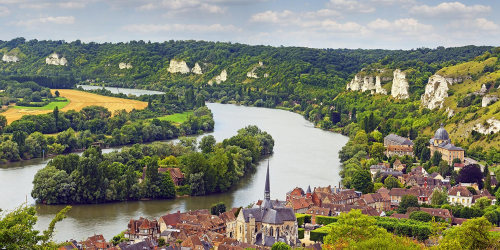 Grand Seine River & Normandy Passage
June 9–17, 2019

Embark on a Seine River cruise from Paris to Honfleur in Normandy. Cruise through an illuminated Paris at night, visit the D-Day beaches and explore Giverny, the home of impressionist painter Claude Monet.

Learn More ?
Stay active. Stay informed. Stay Connected.
How do you stay fearless? Share your pictures with us on social media!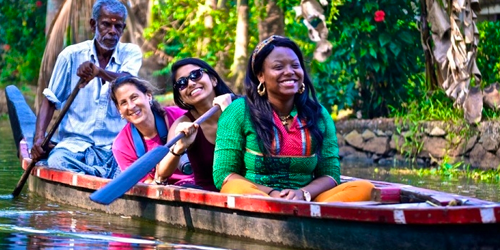 It's winter break, a time when many Maryland students participate in alternative break experiences to learn outside the classroom, expand their worldview and Do Good. How many unique experiences can Maryland students choose from for an alternative break this year?

Three Terps who answer correctly will receive Maryland blankets.
A. 17
B. 23
C. 27
D. 30
E. 40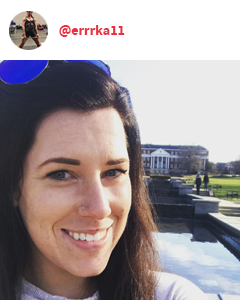 errrka11
It's been a great visit home.
I've seen my best friends, spent time with my family, eaten at my favorite restaurants, and even got to visit my alma mater.
There was something so comforting about visiting University of Maryland at a time that is somewhat ironic, that is, as I prepare to leave the graduate institution I've attended for 4.5 years now.
I'll always be a Terp ??
#umd #collegepark #almamater #nostalgia
Samuel Riggs IV Alumni Center / 7801 Alumni Drive College Park, MD 20742-1521 / 301.405.4678 / 800.336.8627