Dear Terrapin Community,
The past several months have been difficult for our university. As the Executive Director of your Alumni Association, I want to assure you that the health, safety and well-being of our students is of the utmost importance; and the Alumni Association remains wholly committed to continuing our mission of advancing both alumni and the university as a whole.
I hope you have had time to read President Loh's messages to our community from October 30 and October 31. Both contain important information about our university's path forward.
Thank you for your ongoing commitment to Maryland. I encourage you to stay informed, stay connected and stay active with the university and your Alumni Association.
Sincerely,
Amy Eichhorst
Executive Director
University of Maryland Alumni Association
---
November 2018 Alumni Newsletter

Earn up to 30,000 additional rewards points when you use your Terps Card for holiday shopping between Oct 1 - Dec 31.
Learn More
Membership
A special gift from us to you: Become a member today
Where does the time go? One minute you're a new student, the next, you're turning your tassel. Stay connected to Maryland by joining the University of Maryland Alumni Association. Join by Nov. 30 and we will send you up to three free gifts:
Annual members pick one gift
Three-year members pick two gifts
Lifetime members get all three gifts!
As a member, you're supporting the next generation of fearless leaders and providing career-advancing opportunities for yourself and thousands of your peers. Already an annual or three-year member? Upgrade to a lifetime membership to claim your gift(s)!
Join Today
P.S. Keep an eye out for a special email after you join with instructions on how to redeem your free gift(s). Joint membership includes gift(s) shared between members.
Grand Seine River & Normandy Passage
June 9–17, 2019 (AHI)
Embark on a Seine River cruise from Paris to Honfleur in Normandy. Cruise for seven nights and experience an illuminated Paris, the D-Day beaches and Giverny, the home of impressionist painter Claude Monet.
SPECIAL OFFER:
Book by Nov. 20 and save $500 per couple!
Learn More
When it comes time to prioritize our "must do's," healthy habits are usually the first to go on the back burner. "A Healthy Balance" offers alumni health and wellness information to help you live a healthy lifestyle at work and at home.
Check out A Healthy Balance
"A Healthy Balance" is brought to you by University of Maryland Medicine, a collaboration between the University of Maryland Medical System and the University of Maryland School of Medicine. We are proud to be designated the official health system of the University of Maryland Alumni Association.
Stay active. Stay informed. Stay Connected.
How do you stay fearless? Share your pictures with us on social media!
Pop Quiz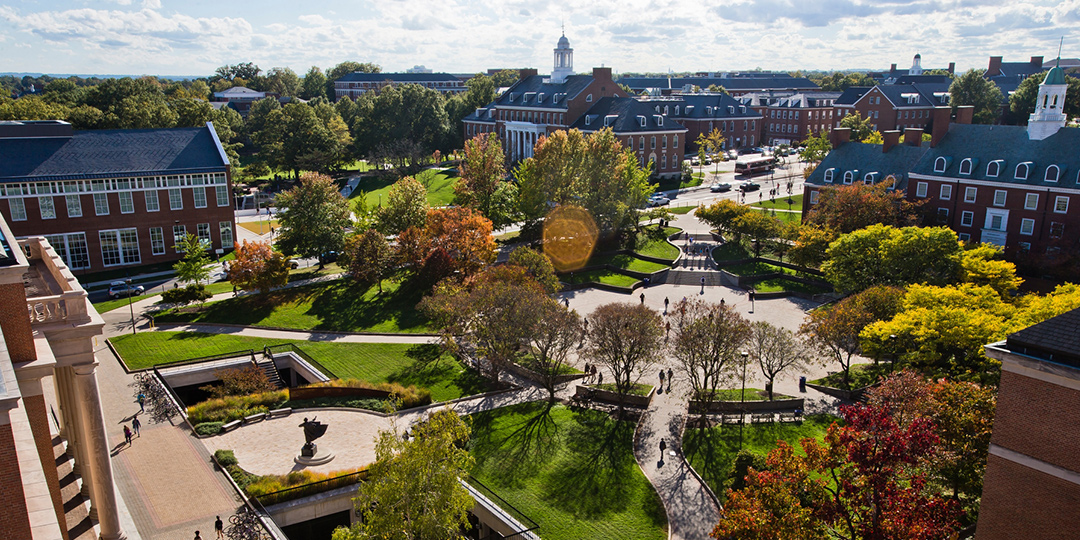 One of the most important events in UMD's history took place on Thanksgiving weekend in 1912. What was it?
First fraternity, Gamma Pi, established on campus
College Park Airport opens
The Great Fire destroys much of campus
Morrill Hall opens
Name changed to Maryland State College of Agriculture
Three Terps who guess correctly will each win a Maryland baseball cap.
Submit Your Answer
University of Maryland Alumni Association
Samuel Riggs IV Alumni Center / 7801 Alumni Drive / College Park, MD 20742-1521
301.405.4678 / 800.336.8627 / alumni.umd.edu