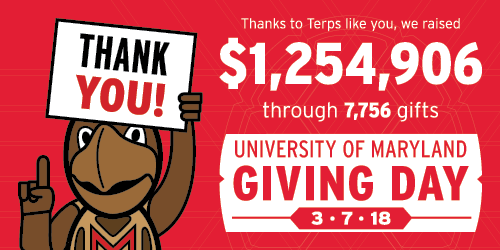 We Are All Terps

Thank you to everyone who supported the University of Maryland's Giving Day! Your support will help our students and faculty pursue fearless ideas. Terps around the world shared their support for Giving Day by posting Testudo selfies on social media with #GivingDayUMD. To see all of the pictures, the challenge winners and the impact Terps make when they come together, visit givingday.umd.edu.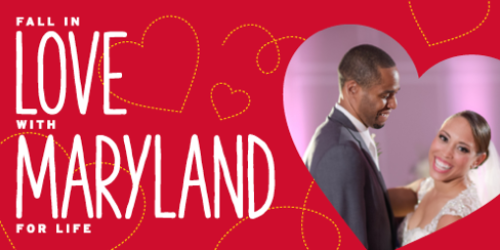 Last chance - Join by tomorrow and save up to $250!

Maybe it began during your first walk across McKeldin Mall, or when you watched your first Terp basketball game. No matter how you fell in love, you fell in love with Maryland.

Keep your love for Maryland going all year long by joining the University of Maryland Alumni Association as a Lifetime Member.

Join Now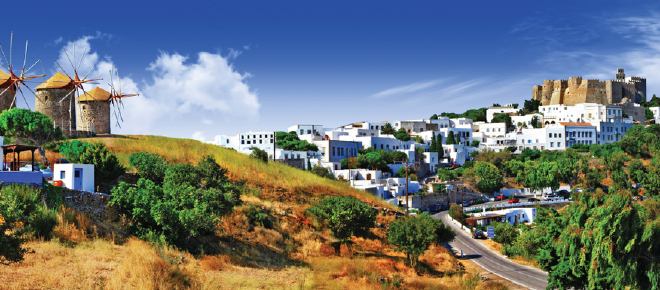 Glorious Greece
Oct. 13–24, 2018

Step back into the medieval ruins of Gythion; stop in Katakonos and visit Olympia, birthplace of the Olympic Games; stand in awe of Mount Etna in Taormina; explore Valletta, Europe's smallest capital; visit historic Heraklion on the island of Crete; soak up the rays in Rhodes; lounge on the black sand beaches of Santorini; and hear the thunder of 300-plus church bells on the island of Patmos. Book by April 17 and save!

Space is filling up quickly. Call or email today to secure your room: 301.405.4678 or alumni@umd.edu.

Learn More
Stay active. Stay informed. Stay Connected.
How do you stay fearless? Share your pictures with us on social media!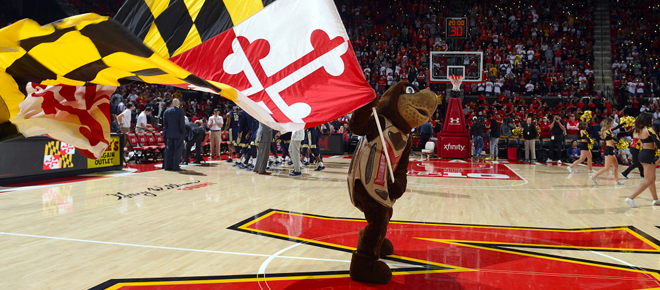 All eyes are on college basketball this month. Who is the all-time leader in points in Maryland men's basketball history?
A. Tom McMillen
B. Greivis Vasquez
C. Joe Smith
D. Juan Dixon
E. Lonny Baxter
The first three Terps to guess correctly will win a Maryland sweatshirt.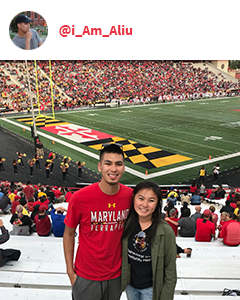 We were there to watch each other graduate and continued our support for our Terps as alums by coming back for basketball games and homecoming. Fast forward 2.5 years later, we're moving in together at the end of the year! #TerpLove4Life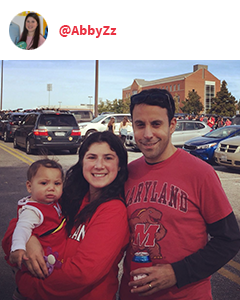 @Maryland_Alumni we met as freshmen living in Cumberland Hall, same spot his parents met years earlier! Scholars together, Terps games, birthright, grad school. Now raising a future Terp!! #terplove4life
Samuel Riggs IV Alumni Center / 7801 Alumni Drive College Park, MD 20742-1521 / 301.405.4678 / 800.336.8627